Awards, on the Mainsite, can be sent out by members who are Level 10+ (or if they happened to be under this level, and an Editor, they would have the ability to send Platinum Awards). Awards can be given out for Respect, Fun, Challenge, etc. When awards are given out, members can then "Accept" or "Decline" them. 
Awards are shown with a different tab named "Awards" then in brackets shows you how many the current member has earned.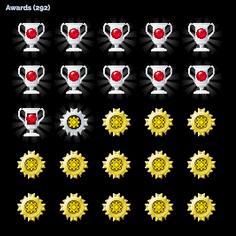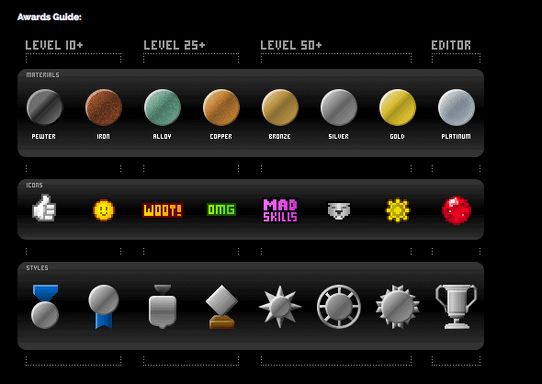 Guidelines
Awards can also be given out with different materials. The guidelines shows as follows: The Icons guideline shows as follows:


Creating an Award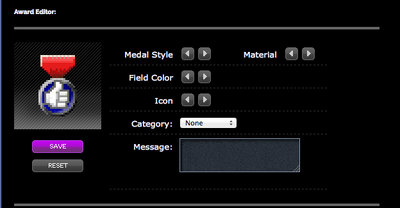 Ad blocker interference detected!
Wikia is a free-to-use site that makes money from advertising. We have a modified experience for viewers using ad blockers

Wikia is not accessible if you've made further modifications. Remove the custom ad blocker rule(s) and the page will load as expected.